Validating an algorithm to predict antidepressant response
Julia Sealock used electronic health record (EHR) and survey data to conduct a replication analysis on antidepressant response.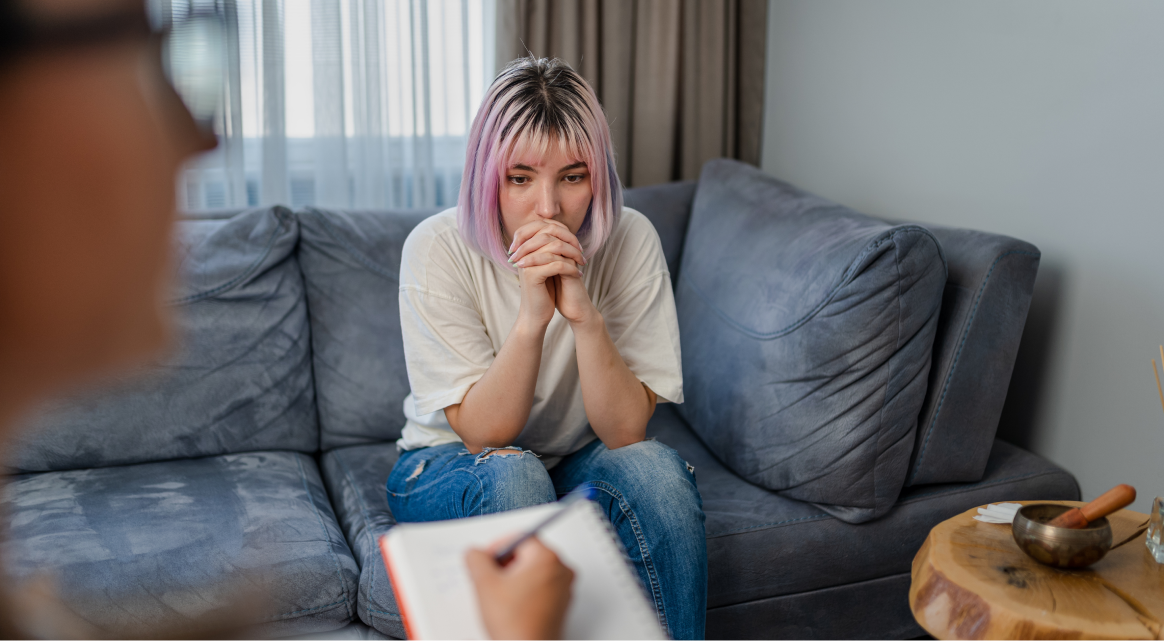 Julia Sealock, PhDHuman Genetics PhD graduate
Vanderbilt University
Research Fellow
Broad Institute

Julia Sealock was drawn to a career in science and medicine after experiencing the devastating impact of disease in her own life. Shortly after Julia's grandmother was diagnosed with late-onset Alzheimer's disease, she became interested in studying genetics and neuropsychiatric disorders. Though she initially planned to go to medical school, Julia's dad was the one who encouraged her to explore a career in research so she could keep asking new questions and searching for answers to those questions. Her study of psychiatric disorders led her to the field of depression and sparked her interest in researching treatment responses as a Human Genetics PhD student at Vanderbilt University.
Project overview
Healthcare professionals often prescribe antidepressants to treat depressive disorders, but response to antidepressants varies significantly from person to person.
To help address this problem, Julia and her team developed an algorithm that aims to determine antidepressant response based on whether or not an individual stayed on, added to, or switched their antidepressant after a six-week period. The need for a large, diverse dataset to validate the algorithm is what brought then-PhD student Julia and her research team to the All of Us dataset. The original algorithm was developed using Vanderbilt University Medical Center's (VUMC) Synthetic Derivative (SD) database, which contains clinical information derived from VUMC patient EHRs. Julia was able to validate that the algorithm developed was, in fact, both accurate and replicable by using the All of Us Researcher Workbench and data derived from EHR, including the Patient Health Questionnaire (PHQ). The antidepressant response algorithm is still being studied, but Julia hopes that one day it will be used to identify underlying factors that can help improve patient care for those with depression.
The Researcher Workbench has all the data you need to do a validation study bundled and ready to go — from the medication information to the patient health questionnaire to the prepackaged SNOMED terms. If you have a question you want to replicate, the All of Us Research Program has the data to address it.

– Julia Sealock, PhD
Long-term vision
Following her graduation from Vanderbilt University, Julia has transitioned to the Broad Institute of Harvard and MIT for her postdoctoral research. There she will focus on exploring the genetics of psychiatric disorders through whole-genome and exome sequencing. She looks forward to bringing new research questions and ideas to the All of Us dataset, especially since more than 98,600 whole-genome sequences and more than 165,200 genotyping arrays are now available to researchers through the Researcher Workbench. The amount of genomic data available to All of Us researchers will continue to expand with future data releases.
Key Benefits of All of Us Data
"I've used the support desk several times to get quick answers to my questions and found other researchers who'd had the same issues sharing tips and tricks."

– Julia Sealock, PhD
Julia found the Researcher Workbench to be intuitive and "much less taxing" than other datasets she had previously used. When she had questions, Julia turned to the User Support Hub, which houses a variety of Workbench resources, including more than 250 articles about data and tools, a dedicated help desk, and video tutorials. The wide mix of data types and training modules available means that, with each study, Julia's processes and outcomes are continuously improving. She advises other students considering launching studies or projects through the Workbench to "just go for it!"
Subscribe to Email Updates
Sign up to receive email news and updates for the All of Us Research Hub.