Discover
Users explore a wide range of biomedical and health research questions in the Research Hub. Our Discover section showcases the stories, projects, and publications made possible by All of Us data and tools.
Research Projects Directory
The Research Hub provides transparency about the research being done with All of Us data. You can explore research underway through the All of Us Research Projects Directory.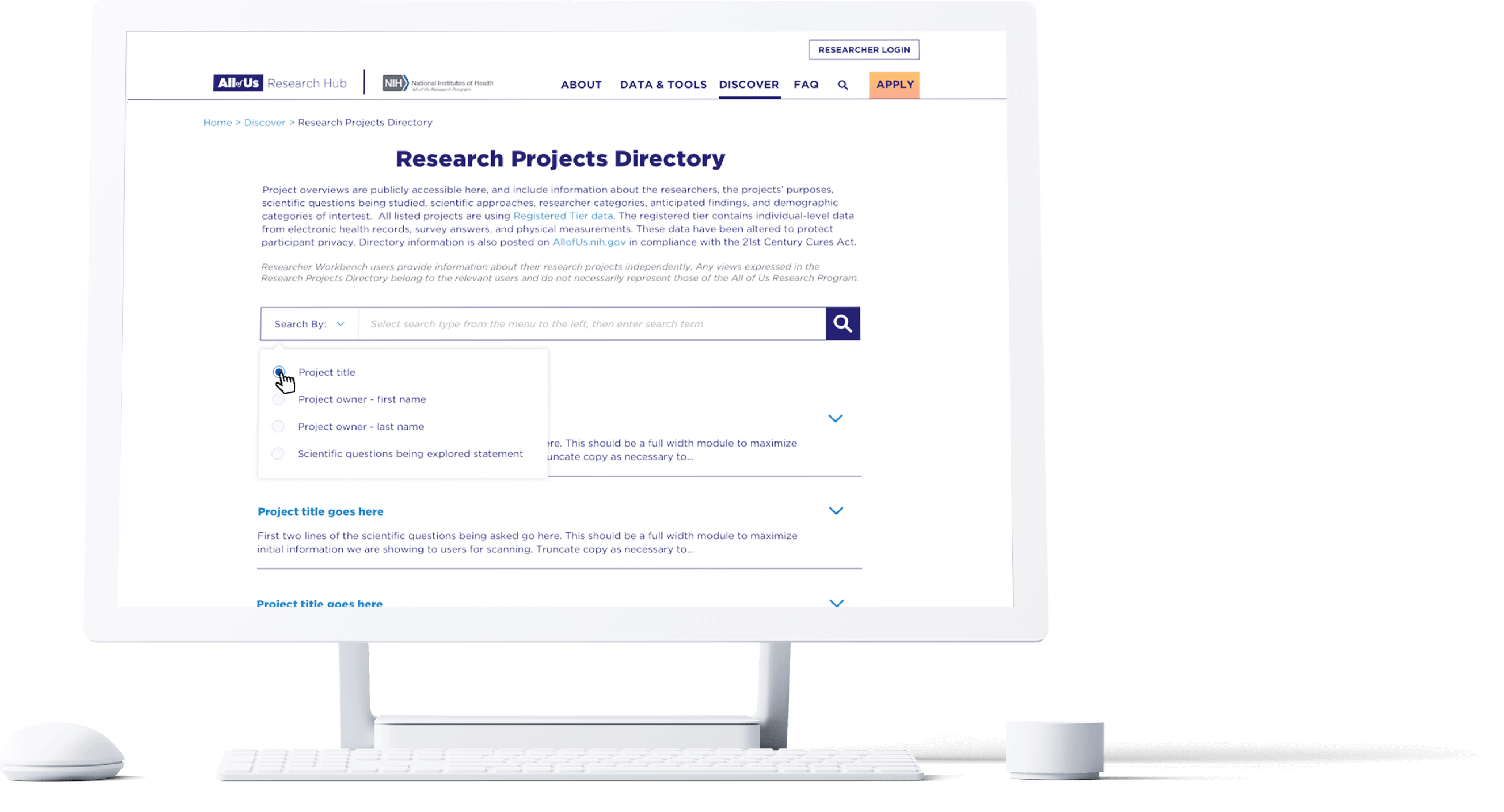 Publications
Our library provides access to scientific publications that have used All of Us data in their research.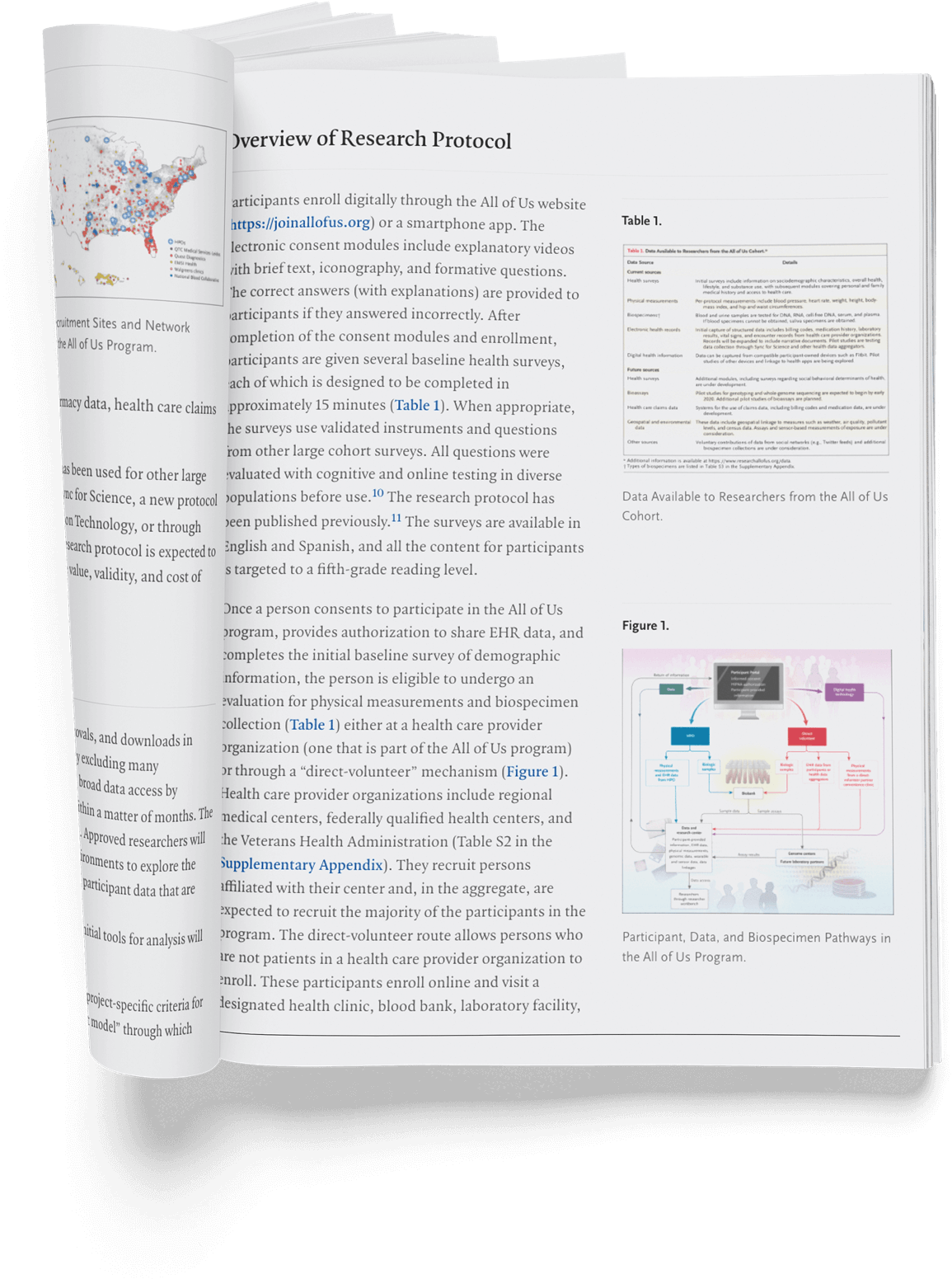 Spotlights
Our All of Us spotlights tell the stories behind the research, the questions being explored, and how researchers put participant data into action. Discover how this diverse cohort can help researchers understand human health.
COVID-19 RESEARCH INITIATIVES
Learn more about the valuable initiatives All of Us has undertaken which will help power research to better understand COVID-19.