Data
Data Snapshots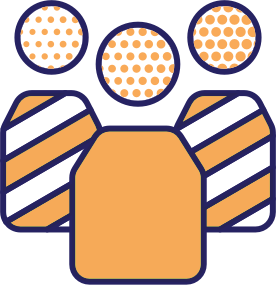 194,000+
Participants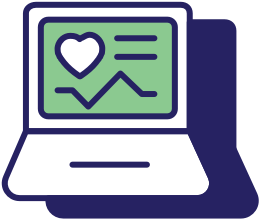 80,000+
Electronic Health Records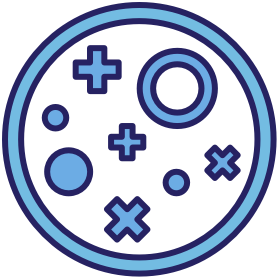 146,000+
Biosamples Received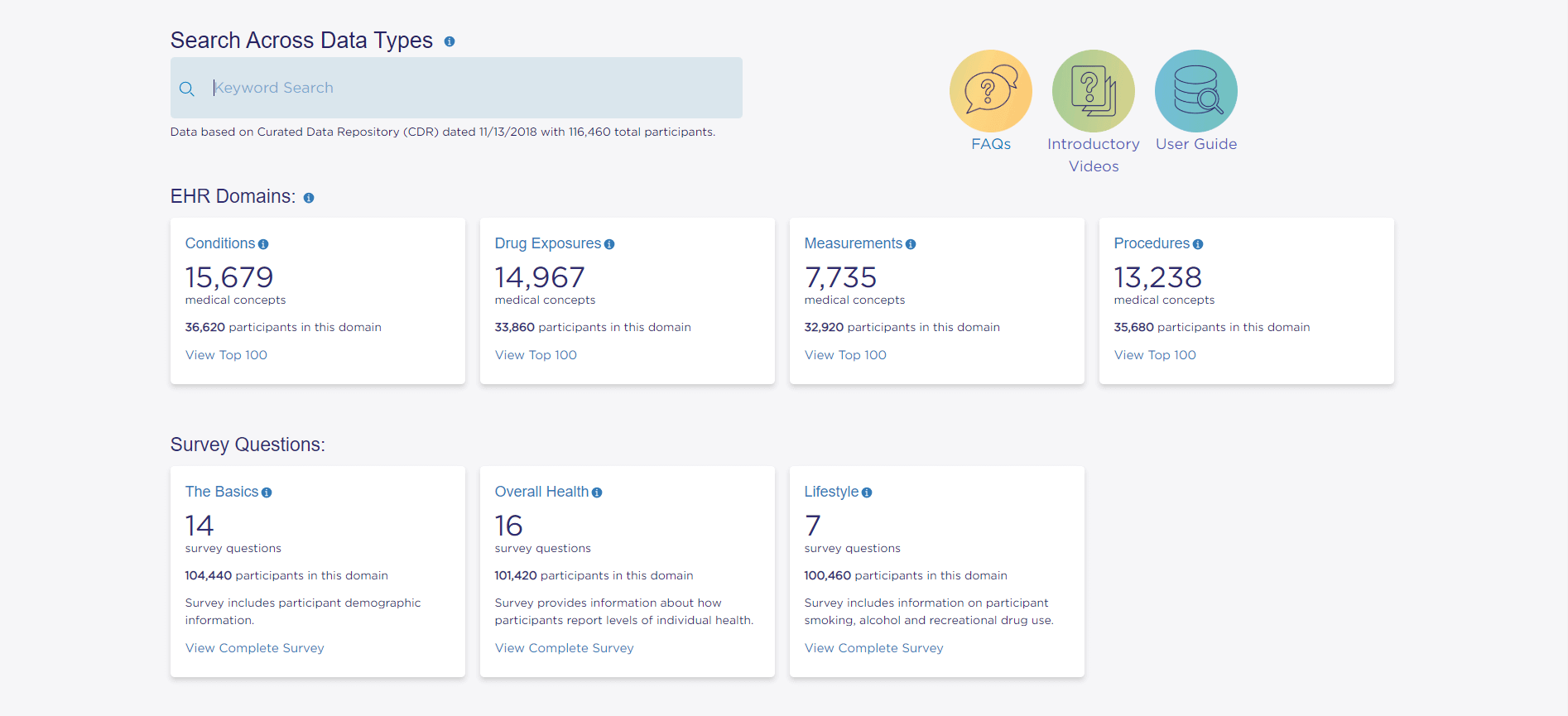 Detailed aggregated data are available in the Data Browser. This includes information on survey information and electronic health records collected from participants.

The Data Browser is open to all site visitors. No account or authorization is required.

Data Sources
In order to create a more complete picture of All of Us participants, the All of Us Research Hub data is comprised of data gathered from a variety of sources.

We apply privacy methodology to remove participant identifiers from our data, which is then standardized against the Observational Medical Outcomes Partnership common data model (OMOP) to enable more high-powered research.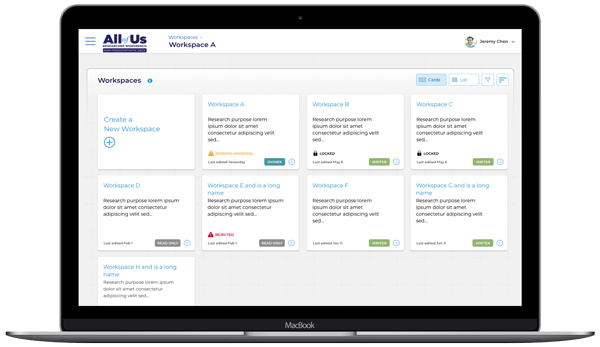 The All of Us Research Hub will be rolling out various levels of data access available to registered researchers. In addition, a suite of tools (in development) will also be made available in the Workbench to researchers who successfully go through the registration and approval process. Find out more about what's in the pipeline to enable and empower research.

Data Methods
The Research Hub applies a core set of program-approved methodologies in order to design a data set that's helpful for researchers to conduct research studies with the set of tools available in the Workbench.